Reviews and recommendations are unbiased and products are independently selected. Postmedia may earn an affiliate commission from purchases made through links on this page.
Article content
Up until now, there was nothing in Calgary author Lori Hahnel's body of work that would suggest she harboured a desire to write a time-travel novel.
Her 2020 short-story collection, Vermin, offered a wide variety of periods and settings with tales about "loss, longing and music," but they all remained down-to-earth. Her debut novel, 2009's Love Minus Zero was a fictionalized account of the author's days in Calgary's 1980s punk scene. There were a few hints of the supernatural in 2014's After You've Gone, but it was mostly a multi-generational tale about the musical careers and lives of a grandmother and her punk-rock granddaughter.
Article content
But Flicker doesn't just dabble in sci-fi and the supernatural, it dives right in. It tells the tale of a young woman with psychic abilities who one day finds herself whisked back to the year 1900 after finding a time-travelling device at the antique store where she works.
In practice, this is a new area for the writer. But Hahnel says it didn't come out of nowhere.
"Time travel is something I've wanted to play with in a novel for a long time," she says. "When I was a teenager, I read a lot of time-travel novels that really caught me. I read A Connecticut Yankee in King Arthur's Court by Mark Twain, The Time Machine by H.G. Wells and Slaughterhouse-Five by Kurt Vonnegut. All of those put in my mind to one day write a time-travel novel. I also feel time travel is a variation of the dual timeline structure that I always seem to work with. In my other novels, I've always had at least one character looking back on their life. In Love Minus Zero and After You've Gone, I had two characters reflecting on their lives, a grandmother and a granddaughter. Here I've got one character travelling back and forth in time. I guess it's just a variation of what I always like to use."
Article content
"As far as the supernatural goes, it's a fun thing for me."
The introduction for Flicker certainly seems like it could have come from a Stephen King novel. At eight years old, Cass Reisender hits her head on the ice, an event closely followed by a tragedy that renders her and her younger brother orphans. It also leads to Cass discovering she has psychic abilities, something she sees as a curse rather than a gift. It eventually leads to a miserable life travelling with a fortune teller, Madame Freyja. She eventually escapes that life and heads to Calgary, where she works in an antique shop. This is where she finds a device that sends her back to 1900 and, more specifically, to the West Orange, New Jersey, laboratory of Thomas Edison, where she falls for the hunky Erik Thorvaldsen and is forced to straddle two centuries and she goes back and forth in time.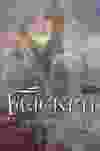 So, yes, it's a book about the supernatural and time travel, but it's also a romance that delves into social issues and family dynamics.
"It's a book that has genre elements," says Hahnel. "There's time travel, there is romance, there is a little bit of the supernatural but I don't think any of those things are dominant enough to make it a genre novel. It's a literary novel with genre elements."
Article content
Since a good part of the story takes place in 1900, it's also a historical novel. To keep it grounded, Hahnel introduced historic figures, including Edison himself and Lillian Russell, an American actress turned early feminist from the period. Hahnel has employed this device before. In Vermin, she had stories that had real-life figures such as Group of Seven predecessor Tom Thomson, filmmaker D.W. Griffith and jazz pianist Bix Beiderbecke. Hahnel has recently finished a novel about Clara Schumann, a 19th-century German pianist and composer.
Part of the fun with Flicker is that we get to see this period through modern eyes thanks to our time-travelling protagonist. In one scene, Cass discusses how Edison's laboratory pays women significantly less than men for doing the same work with budding feminist Lillian Russell.
"I think when people are writing time travel, that's part of the attraction: You want to comment on things that happened or historical events and doing it from a modern perspective," Hahnel says. "So, yeah, that was a purposeful for sure."
Another hallmark of Hahnel's work is a Calgary setting. As with Love Minus Zero and certain stories in Vermin, readers of a certain vintage will likely get a kick out of the Calgary references. While Flicker has a character who officially travels back in time, the novel also covers several different eras: the 1970s, '80s, '90s and into 2014.
Article content
There are fun references to Calgary institutions. Cass and other characters visit Inglewood's Dragon Pearl Restaurant, the King Eddy, The St. Louis Hotel, Heritage Village and the Hose and Hound pub. Setting novels in her hometown seems natural, regardless of the genre.
"Part of it, of course, is that I live here and I have lived here for a long time and it's where I naturally think about setting stories," she says. "When I started writing this, I thought about setting it somewhere else. A friend of mine said 'It doesn't matter where you set a book, if it's good writing, the story will just carry it.' Getting that advice, I thought, 'You're right. Why shouldn't I write about where I live?' So it wasn't even really a decision, it was just a natural thing to write about the place where I live."
Lori Hahnel will be part of a panel discussion on publishing at Shelf Life Books on Nov. 15.