'There is an overwhelmingly positive sense around the health of the industry. And nobody is looking to grow massively'
Get the latest from Chris Varcoe, Calgary Herald straight to your inbox
Article content
Despite a choppy ride for energy prices in recent weeks, the Canadian oilpatch is feeling upbeat about the year ahead and oilpatch hiring is expected to increase in 2024.
A new study by ATB Capital Markets took the temperature of Canadian executives over the past month, with petroleum producers, oilfield services firms and institutional investors displaying an "improving sentiment" as 2024 draws closer.
Article content
"By and large, the Canadian energy sector is preparing for a moderate growth year in 2024," the report states.
"Buoyed by stronger crude prices, industry sentiment indicators were sharply improved from our spring 2023 survey."
The latest poll found 60 per cent of executives with energy services firms anticipate their company's activity levels will increase over the next six months.
Nearly nine out of 10 petroleum producer executives — 88 per cent — have an improved outlook for the next six months. The same number expect their production to grow in the next year.
The survey of 85 executives was conducted in late September and early October. Oil markets have been bouncing around between US$80 and $93 a barrel in recent weeks, with production cuts by OPEC+ countries, geopolitical uncertainty and tight inventory levels continuing to keep prices high.
ATB Capital Markets has boosted its oil price forecast for benchmark West Texas Intermediate (WTI) crude by $6 to $76 a barrel for next year. It's projecting prices will average $85 a barrel during the fourth quarter of this year.
Article content
The Canadian industry is generating strong cash flow levels, companies have paid down debt and producers are remaining disciplined on adding new production, said ATB analyst Tim Monachello.
"There is an overwhelmingly positive sense around the health of the industry. And nobody is looking to grow massively," he said Tuesday.
"Moderate growth is a pretty healthy place for the industry."
Related Stories
Wave of billion-dollar oilpatch deals a sign of bullish Canadian energy sector

Suncor CEO says company committed to decarbonization, is accused of greenwashing
Kelt Exploration chief financial officer Sadiq Lalani said with OPEC countries continuing to throttle back production while energy demand remains resilient, he anticipates WTI crude prices will likely average between $80 and $90 a barrel next year.
"I think $80 is the floor that OPEC+ is working with," Lalani said. "As an oil and gas producer, I am feeling pretty optimistic."
Like most companies in the sector, the junior oil and gas producer is currently developing its capital spending plans for next year.
Article content
ATB's survey found that some 54 per cent of producers think their capital budgets will increase next year, while 31 per cent believe their capital expenditures will remain flat. Only 15 per cent expect to spend less.
Commodity prices remain a key driver of optimism within the sector. On Tuesday, WTI crude prices closed up 18 cents to $85.44 a barrel.
In the short term, 27 per cent of executives who were surveyed expect the average price for WTI crude to increase from current levels, while the same number expect it to drop, and 46 per cent expect it to remain the same.
When it comes to natural gas prices, 46 per cent think it will increase from current levels over the next year, while 42 per cent expect it to stay the same.
Benchmark prices for U.S. natural gas have been lower in 2023 than a year ago due to warmer weather. Gas prices closed Tuesday at $3.08 per million British thermal units.
Peyto Exploration & Development CEO Jean-Paul Lachance, whose company acquired Repsol's exploration and production assets in Western Canada last month, said the Calgary-based producer projects its capital spending next year will be in the range of $450 million to $500 million.
Article content
That would represent about a 10 per cent hike from this year's cap-ex levels.
"I think (gas) prices will be better next year than this year, but I don't see them taking off like the year before," Lachance said in a recent interview.
"Beyond 2024, we see that with the build-out of more LNG . . . takeaway capacity (is) going up significantly and we think 2025 is going to be a great year for gas prices."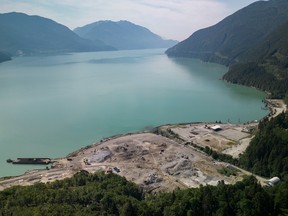 Over the longer run, 91 per cent of survey respondents believe prices for WTI crude will average more than US$75 a barrel over the next three to five years.
For oilfield services firms, including drillers, 90 per cent said they believe activity levels from customers will increase next year, assuming oil remains in the range of $85 to $95 a barrel.
More spending should lead to more oilpatch jobs.
The survey indicated 46 per cent of energy companies expect to hire more workers over the next six months. Only five per cent expect to reduce their staff.
Across the country, the oil and gas sector employed 179,000 people last month, according to Energy Safety Canada.
The ATB survey also highlighted the risks and rewards facing the sector, with the prospect of expanding LNG projects on the Pacific Coast being widely viewed as the industry's top medium to longer-term opportunity.
Federal environmental and energy policies were identified as the top perceived risk in the next three to five years. The poll found 68 per cent of respondents ranked it as the top risk.
Chris Varcoe is a Calgary Herald columnist.