Reviews and recommendations are unbiased and products are independently selected. Postmedia may earn an affiliate commission from purchases made through links on this page.
Article content
On the surface, the storyline for Roaming seems simple.
The new graphic novel by Calgary-raised Jillian Tamaki and her cousin Mariko centres on three university students who take a trip to New York City while on March Break. It's 2009 and the trip reunites suburbanites and best friends Zoe and Dani, who have been separated by college. Dani brings along her new friend, Fiona. Over five days, the three explore everything that New York has to offer, taking them from divey youth hostels and bars to Times Square, The M&M's Store, Radio City Music Hall and The American Museum of Natural History.
Article content
No less than The New York Times has called Roaming "a love letter to New York," which is obvious by many of the lovingly rendered illustrations in the book. At one point, a gorgeous two-page spread of dozens of fluttering pigeons leads to a two-page depiction of a frantic Times Square in all its neon glory. Another shows Zoe and Fiona as tiny figures on one page dwarfed by the Flatiron Building that towers over them on the next.
This sense of awe stems from real-life experiences, at least for Jillian, who went on a similar trip as a student at Queen's University.
"I went down with a couple of friends during Reading Week or March Break, in my first year," says Jillian, in a joint Zoom interview with Mariko. "Everything that happens after those facts is fictional. But I had had that experience. Growing up in Calgary, like anybody, you know New York through media and books and movies and all that stuff. But I had never been…, I don't think I had been to a city of that scale. So it was very memorable as a teenager who really worshipped arts and museums and stuff like that. It was a place that I wanted to visit for forever, much like the characters."
Article content
Beneath the seemingly simple premise is an exploration of friendship, sex and the search for identity – which are all hallmarks of the coming-of-age novel. At its most basic level, the narrative of Roaming seems to make a compelling argument of the old cliche that two's company, three's a crowd. When Zoe and Fiona fail to keep a budding romance and intimacy between them a secret, Dani feels abandoned. The more worldly Fiona, who seems to possess both a thirst for adventure and determination to remain unimpressed with much of what New York has to offer, drives a wedge between the two besties.
"Jillian came up with this idea of a threesome, which I think automatically lends itself to drama," Mariko says. "I think if you're a person in the world, you just know that three is a terrible idea for travelling. So she came up with the idea of the two friends and the third friend as the X-factor of the trip. Then they really sort of evolved. I think we had the basics of the two high school friends and the super arty, larger-than-life expert of New York because she has been there twice before. I think as we put them in situations, we developed their personalities. It wasn't anything explicit. As we went through, things became a Dani thing or a Zoe thing and by the end of the script they were very clear people in our minds."
Article content
This is the Tamakis' third book together. The first two, 2008's Skim and 2014's This One Summer, were Young Adult titles that had Jillian providing the art and Mariko the words. Roaming is their first graphic novel aimed at the adult market. While the lines have always been blurred, this is the first novel where both officially contributed to the words and dialogue. While it may attract a slightly older reader than their previous titles, Roaming examines similar themes of female friendship,the search for identity and the pressures that come while on the cusp of adulthood. Published by Montreal's renowned Drawn and Quarterly, Roaming has made a big splash since its release last month, earning rave reviews from The New York Times, The Guardian, NPR, Kirkus Reviews, Publishers Weekly and Quill and Quire.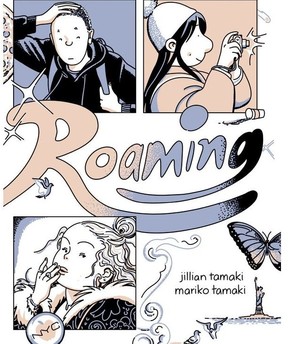 Jillian grew up in Calgary and rarely hung out with her Toronto-based cousin until she attended Queens University in Kingston. Both have had success separately as writers and artists. Jillian has worked as an illustrator for both the New York Times and New Yorker. Mariko has done work for both Marvel and DC Comics. This One Summer earned Jillian a Governor General Literary Prize for Children's Illustration. Mariko was also nominated that same year for Children's Text. In 2008, the Governor General Awards garnered controversy when Skim received a nod in the text category for Mariko but not Jillian for illustrations.
Article content
It's all part of the growing pains in the evolution of the graphic novel. Ever since Art Spiegelman's Maus became the first graphic novel to win The Pulitzer Prize, plenty of ink has been spilled chronicling the medium's journey to respectability as an art form. On Oct. 15,  the Tamakis will have a busy day as part of Wordfest's Imaginairium. They will participate in three panels, including a chat about Roaming hosted by Genki Ferguson at 3 p.m.
It was announced in late September that the Calgary Library Foundation's Oct. 21 fundraising event, the Lit Gala, would focus on the world of graphic novels.
The Tamakis have certainly seen attitudes change since they first released Skim in 2008. Their publisher, Groundwood Books, set up a meet-and-greet for Jillian and Mariko through the American Library Association. A "huge majority" of librarians came up to them and said "I don't read comics," Mariko says. When they did a similar event for This One Summer, attitudes had radically changed.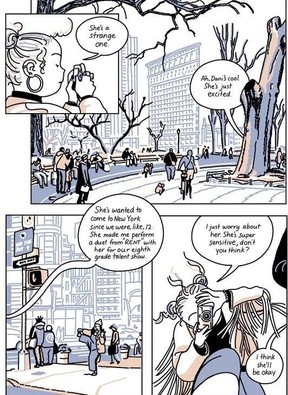 "There were a lot of librarians who had gone into library sciences specifically because they loved comics and wanted to make sure comics were part of that world," Mariko says. "That's a huge leap and in not a lot of time, like six years or something like that. I think the notion of comics as literary has completely changed over the past 15 years and the notion of comics being for a larger audience – even to know that comic books from DC and Marvel are not just for a singular audience but are for all different kinds of readers – has completely changed or has been evolving over the past five years at least."
Article content
Still, Jillian says she would like to see more diversity in terms of subject matter, audience and stylistic approach in the world of graphic novels. "I think we still have a ways to go with that," she says.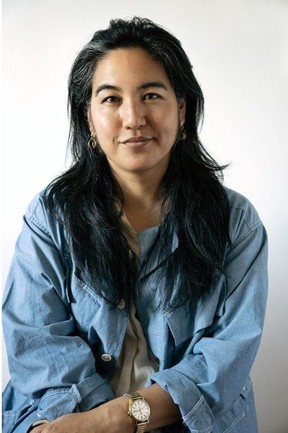 In 2015, This One Summer became the first graphic novel to win the Caldecott Honor, one of the most prestigious awards for children's picture books. The story takes place in the fictional Ontario town of Awago Beach and follows a summer shared by two teenage girls, Rose and Windy. The book was also a bestseller and critically acclaimed, which arguably led to one of the strangest chapters in the Tamikos' career when The American Library Association named it the most "challenged books" of 2016. It was pulled from library shelves in Minnesota and Florida because it included LGBT characters, drug use and profanity." It made the list again in 2019.
"We were banned mostly for subtext," Mariko says. "What a Canadian thing to be: banned for mostly gentle, quiet subtext. This One Summer is a very quiet book about family struggles that mostly go unspoken … so to have someone say 'I don't think this is appropriate…' "
Article content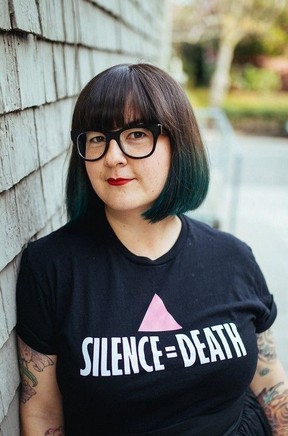 She says the book contains a scene where two kids are talking about sex in a way that is not graphic "because they are wrong, they have no idea of what they are talking about." There is also the mention of a lesbian aunt.
"That's pretty much it," she says. "It goes to show you how much of it is political theatre rather than literary criticism."
"It's a symptom of something extremely harmful and extremely bad," Jillian adds. "But I think it's a symptom of that, I don't think it's a thing in and of itself so much. I think the mobilization needs to be political and I don't think it's a matter of reading banned books. I think it's a matter of supporting your public library, running for your school board, becoming politically active."
"I grew up in a library where there was nothing," Mariko says. "There were no books about queer people when I grew up. It wasn't like that deterred me from becoming the person that I was. I just imagined. I just imagined Wonder Woman was gay and I just did that. That was my thing. It's like this insistence that we can't move forward when clearly a lot of people are moving forward. I don't think it's all that effective in stopping that. It just sends another message that is really problematic."
Jillian and Mariko Tamaki will be appearing on Oct. 15 at 3 p.m. at the Memorial Park Library. Jillian will also be appearing on Oct. 15 at 7 p.m. at the DJD Dance Centre as part of The O'Neill Reads Talk Show. Mariko will be appearing on Oct. 15 at 9:30 a.m. alongside Johnnie Christmas at Memorial Park Library. Visit wordfest.com.