Reviews and recommendations are unbiased and products are independently selected. Postmedia may earn an affiliate commission from purchases made through links on this page.
Article content
When author Doris Jeanne MacKinnon was touring her 2018 book Metis Pioneers, she discovered many Albertans were in the dark about a significant part of Peter Lougheed's ancestry.
The book wasn't about Peter Lougheed. It focused on two influential Metis women and community builders named Marie Rose Delorme Smith and Isabella Clark Hardisty Lougheed. Marie Rose was from a French-speaking Metis family involved in the fur trade. Isabella, or Lady Belle, was from an English-speaking Metis family. Her father had served as Chief Factor with the Hudson's Bay Company. Lady Belle would move to Calgary and, in 1884, married James Alexander Lougheed, a young, non-Indigenous lawyer who would later become a cabinet minister and Senate House leader. They were also the paternal grandparents of Peter Lougheed, the first person of Metis ancestry to be premier of Alberta.
Article content
"I just started asking people, 'Did you know Peter Lougheed had an indigenous grandmother?' " says MacKinnon, in an interview from her home in Red Deer. "The majority of people would say no. They would be interested and start asking questions. I thought it was probably an area worthy of explanation and I wanted to learn a bit more as well."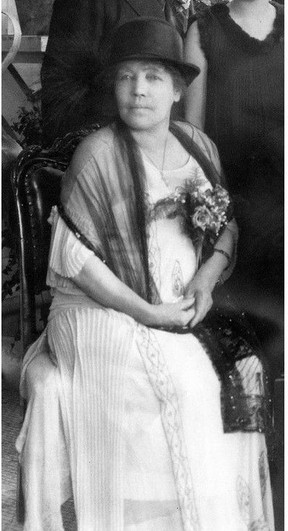 It began an academic journey for MacKinnon, who holds a Ph.D. in Indigenous and post-Confederation Canadian history, that had her sifting through Lougheed's personal papers and archival material at the University of Alberta, the Provincial Archives of Alberta and the Lougheed House in Calgary. She also conducted interviews with the family, including son Joe.
The resulting book, The Premier and His Grandmother: Peter Lougheed, Lady Belle and the Legacy of Metis Identity, examines two public figures through a new lens. Lougheed's life, political views and accomplishments are well-documented, of course. While Lady Belle herself, unlike Marie Rose Delorme Smith, did not leave any personal papers that would reveal insight into her views about her Metis heritage, she was certainly covered by newspapers in Ottawa as a senator's wife and in Calgary as part of the city's early elite after marrying Lougheed. She established the "Beaulieu" mansion, which later became the Lougheed House. The lives of the future premier and his grandmother didn't overlap significantly. He was only eight years old when she died.
Article content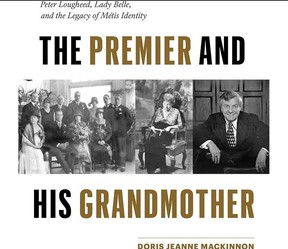 Whether or not he embraced his Metis heritage is a grey area, although he never denied it. His son told MacKinnon that he was proud of his grandmother's pioneering Metis family and his ancestry even if it wasn't widely known during his years serving as premier from 1971 to 1985.
But, like many Metis of the day, Lady Belle didn't advertise her background while in Calgary. Downplaying it was a bit of a survival strategy after the fur trade ended and racial boundaries began to harden.
"It was not something that was really acknowledged by a lot of people," MacKinnon says. "Society was different, there were more rigid boundaries probably along ethnic lines. Certainly, she would have been astute enough to read the times and what was acceptable and not. She was wealthy. In the fur trade, the Hudson's Bay factors and that sort of thing, they were the higher class. She would have been accustomed to more wealth than some Metis; the French-speaking in particular, because they were pushed out of the trade and it was the English-speaking Indigenous people that would be promoted in the Hudson's Bay Company."
Article content
She was sent to the Wesleyan Female College in Hamilton where the goal was to encourage "more of an English-speaking lady persona." 
"I don't think she denied it, I never saw any evidence of that," MacKinnon says. "I don't have her words. My sense was it wasn't a big thing to claim it publicly or deny it. She was able to establish a position herself as a First Lady of Calgary. Along with her husband, who was knighted, it was Sir James and Lady Belle. My sense of her was she was very fun-loving, and outgoing; she was a great hostess. I don't think it was a big issue for her to either deny or accept. She established herself as Lady Isabella of Beaulieu House. She was, in some ways like Peter: not denying it and not making a public statement about it."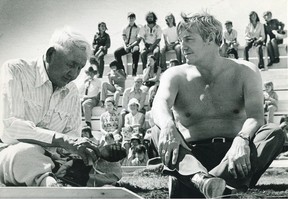 How Peter Lougheed's Metis identity figured into politics and policies during his reign, which was a time of renewed Indigenous activism, is also not clear-cut. For instance, he did not initially support Section 35, the clause in the Constitution Act, 1982, that defined "aboriginal peoples of Canada" as including "The Indian, the Inuit and Metis people of Canada." He was the one who encouraged other premiers and the federal government to include "existing rights" in Section 35, which some Indigenous leaders opposed.
Article content
"He was criticized by Indigenous peoples in Alberta for not standing up enough for their rights and his government was criticized for some of their land policies and that sort of thing," MacKinnon says. "I think as he came closer to the end of his term, there was an act that his government introduced that would protect the land of the Metis settlements. It was probably a progressive thing for him in a sense that it probably is for a lot of Indigenous people and people in government as they interact with more of what was going on and the activism that was becoming more prominent, especially in Alberta."
MacKinnon says she hopes the book inspires readers to learn more about the province and country's collective history and the contributions and struggles of Indigenous people.
"When I went to high school it was in the small community of St. Paul, that used to be St-Paul-de-Metis historically. There was a residential school just down the road," she says. "When I was in high school, I did not know there was a residential school there and I did not know that until I went back to university as a mature student and I wanted to learn about my community.
"I think we all have a responsibility in Truth and Reconciliation to become informed and to learn as much as we can so we can move forward as a society. By writing these stories, yes, we'll know more about Peter Lougheed and a bit more about his grandmother, but [hopefully] people would want to read even more of these stories. There are a lot of them."
Doris Jeanne MacKinnon will hold a book launch on Nov. 18 at The Lougheed House at 2 p.m. The Premier and His Grandmother is now available.