Reviews and recommendations are unbiased and products are independently selected. Postmedia may earn an affiliate commission from purchases made through links on this page.
Article content
In August 2022, Any Genereux had what he calls "probably the best day of climbing in 10 years."
The 63-year-old veteran climber was finishing a new, 300-metre, nine-pitch sport route on Yamnuska. He had another climber with him, who was at least 20 years his junior.
Article content
The former Calgary fireman had begun building the route in 2019, but faced various delays: There was the pandemic, of course, which shut down the mountain to climbers altogether. Then there were some trail closures.
Article content
It was not an easy climb, even for two veterans. But Genereux says he felt energized by the experience.
"I was driving us back to Calgary and I'm still feeling an adrenaline high," says Genereux. "He was crashing in the truck. It was a very difficult route. I got home and I jumped in my hot tub and had a beer and I went from feeling 45 to feeling about 90 in about 10 minutes. I was wrecked. I called him up, he is a firefighter and was at work the next day, and said 'How are you doing today?' He goes, 'I'm fine.' I was a mess for five days. It took me five days to recover. I put out my maximum effort. Like I said, it was probably my best day of climbing in 10 years. What I did that day, how well I climbed, how hard I climbed — it was almost a 300-metre route with nine long pitches of fairly difficult, technical climbing. I was pretty pleased [but] I was pretty trashed."
When it came to naming the new Yamnuska sport route, he decided upon a somewhat self-deprecating moniker: No Place for Old Men.
"It was quite appropriate because I was the old man and maybe I shouldn't have been up there but I still was," he says, in an interview with Postmedia from his Calgary home.
Article content
It goes to show that nearly 50 years into his life as a pioneering climber, route builder, author and mentor, Genereux remains dedicated to the sport he began as a Bishop Carroll High School student back in 1975.
On Saturday, Oct. 28, Genereux will be awarded the 2023 Summit of Excellence Award at the Jenny Belzberg Theatre as part of the Banff Centre Mountain Film and Book Festival.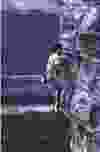 Genereux is being awarded for a "legacy of rock climbs unparalleled in Western Canada" and is regarded as one of the "main instigators who brought modern rock climbing to the Canadian Rockies." He is credited with putting up more than 600 new sport climbs and hundreds of traditional routes on a number of peaks, including CMC Valley, the Ghost River and Grotto Canyon. But his first climb, in 1975, was also on Yamnuska.
Genereux was a high school athlete who won provincial championships in wrestling and played football. But he soon discovered climbing was his true love.
"I was really fortunate, I got introduced to (climbing) in high school," he says. "I went to school here in Calgary. It was a unique high school, Bishop Carroll. They had an open-learning style and not structured classrooms. We got to do a whole lot of activities outside of school and a lot of them I don't think we would get away with today but back then we did."
Article content
"Climbing was always in the background," he adds. "I never quite quit it. Other sports came and went, but climbing stayed."
While Genereux has travelled the world for climbing, he has tended to stay in his "backyard" when it comes to creating new routes. His first was in the Ghost River area in 1982. He has since put up 40 new multi-pitch routes on Yamnuksa alone and established a number of major alpine rock routes in the Canadian Rockies. He has also written five guidebooks, including multiple editions of Yamnuska Rock: The Crown Jewel of the Canadian Rockies and Ghost Rock: Front Range Rock Climbs Near Calgary.
He is also considered a mentor to a number of younger climbers. It has become a very different world in the last 50 years, he says.
"When I first started climbing in '75, there were maybe 300 climbers in the Calgary, Banff area and today there's probably 15,000," he says. "The sport has grown. There were no climbing gyms back then. There really wasn't much training so you just went climbing, but there weren't many climbs out there. By my first two years, I had climbed pretty much everything that was available to me."
Article content
When Genereux turned 50, he challenged himself to climb 50 routes on Yamnuska in a year, which he completed. Since the late 1990s, he has been responsible for 290 of the 400 routes found on Moose Mountain.
"A lot of my routes, I think, over time have proven to be really popular because they are good climbs," he says. "I see stuff. It's a little bit like an artist, I see lines in the rock and say 'I think that would make a nice climb' and make it happen. For the most part, what I visualize before I even start attempting the route works out the way I see it. It's some little innate ability to see stuff like that. Not everybody seems to have that."
The Banff Centre Mountain Film and Book Festival runs from Oct. 28 to Nov. 5. Visit banffcentre.ca