Reviews and recommendations are unbiased and products are independently selected. Postmedia may earn an affiliate commission from purchases made through links on this page.
Article content
After five years, Alberta Ballet is waking The Sleeping Beauty from her slumber with a remount of Christopher Anderson's interpretation of the classic work. Since its initial run in 2018, the company has gained and lost dancers, but for Luna Sasaki and Lang Ma, it will be their first time taking the stage since being promoted to principal dancers.
Sasaki, who hails from Japan and moved to Houston, Texas, to continue her dance training at 16 years old, started with Alberta Ballet in 2013. After 10 years with the company, she has been promoted to principal dancer, a sought-after achievement.
Article content
"I feel like my hard work has somehow paid off," she says. "Becoming a principal dancer is, I feel, everyone's dream."
Alberta Ballet's season opened with Dona Peron, performed by guest company Ballet Hispanico, so The Sleeping Beauty will be Sasaki's first performance as a principal dancer. She is reprising her 2018 role as Princess Aurora, alongside her longtime dance partner Ma.

"I feel like my motivation is a little different now," says Sasaki. "Because I've done it and I'm already familiar with the steps, I can add my personality into the role or my emotions into the role, and also the technical elements that I wanted to develop from the last performance five years ago."
The Sleeping Beauty, first performed in 1890, requires excellence from the dancers for the highly technical, exacting choreography. Sasaki's role in the Rose Adagio sequence requires extensive balancing en pointe, while hiding the athleticism and effort required to achieve such a feat.
"I feel like The Sleeping Beauty is just a pure classic that has every element of ballet fundamentals," says Sasaki. "Because it's such a pure classic, you can't hide anything. Any mistakes will be very noticeable. For ladies, especially, there is so much pointe work that requires such precise movement, precision, almost like perfection. You really have to have a strong ballet technique in order to do all the steps in this production."
Article content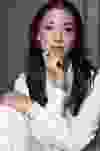 As in any collaborative work, your colleagues matter. Sasaki speaks highly of Ma, whom she has been dancing alongside for his eight years with the company, and she is enthusiastic about being promoted together as principal dancers.
"We've been dance partners for a long, long time, so I think it's really helping us to develop the chemistry," says Sasaki. "We just know how to work together and I think it's amazing."
"He's been such a wonderful partner to dance with, and communication is the key for a big role like this. It's all about a good partnership … Everything just falls into place so easily."
Music for The Sleeping Beauty was composed by Pyotr Ilyich Tchaikovsky after his first ballet score for Swan Lake. He died just three years after it was first performed, not living to see its success over the following decade and its establishment as a classic ballet over the century to come.
"I feel like The Sleeping Beauty's music just inspires me to dance," says Sasaki. "It's just so dreamy and whimsical … Tchaikovsky composed other ballets, like Swan Lake and The Nutcracker and they're all amazing, too, but something about The Sleeping Beauty – the music is just so, so gorgeous."
Article content

Christopher Anderson, artistic director for Alberta Ballet, has also long been moved and inspired by The Sleeping Beauty, which he performed in many times as a young dancer. "I think about it as just this everlasting gift to ballet companies all over the world," he says.
"We have this robust framework, this iconic historical work that is so adaptable to an individual company's strengths, so adaptable to different audiences. It is some of the most challenging and [has the] most visually stunning choreography. The music is incredibly enchanting. It's such a rich, rich score."
Much like Tchaikovsky's The Nutcracker, it also offers an opportunity to perform at a grand scale and bring dancers of all ages together as a massive ensemble.
"It's just such a rich and bountiful production that it always fills me with a lot of joy," says Anderson.
When developing Alberta Ballet's signature interpretation of The Sleeping Beauty in 2018, Anderson sought to create a setting that would resonate with local audiences. Local muralist Curtis Van Charles was commissioned for his first-ever work painting for a ballet, creating a stunning backdrop featuring the Canadian Rockies. While Van Charles had never painted for a ballet before, he was a natural fit due to the scale of his murals and his particular esthetic, which incorporates regional flora and fauna.
Article content
"The imagery you see supporting the dance onstage is hopefully very reminiscent of what you might see driving through Kananaskis or on your way out to Banff," says Anderson. In the Rose Adagio, the Alberta Wild Rose is incorporated for local flair.
The current iteration of the ballet is faithful to the 2018 production, but Anderson notes that each time a ballet is revisited, there is an opportunity to reconsider certain moments, and new dancers bring a different energy. Three such new dancers will be guests from Shumka, Ukrainian dancers who have previously collaborated with Alberta Ballet for The Nutcracker.
"The style of dance that they train in and that they perform is quite powerful, and so I'm certain the characters will be quite strong," says Anderson.
The artistic director is a fan of collaboration, and he especially enjoys showcasing the talent of young dancers. The Sleeping Beauty will feature dance students performing the Garland Dance.
"It's a wonderful moment to be able to bring the professional dancers of tomorrow onstage with the Alberta Ballet dancers and to showcase the incredible talent that exists here in our province, and also just to see their enthusiasm and their excitement to be on stage. It really just brings such a tremendous energy to the performance."
Alberta Ballet's The Sleeping Beauty runs Oct. 26-28 at Southern Alberta Jubilee Auditorium. Tickets start at $59 at Ticketmaster; albertaballet.com