Kinew seems to have tapped positively into the three great social concerns of our era — failing health care, growing crime and the national tragedy of addictions
Get the latest from Don Braid, Calgary Herald straight to your inbox
Article content
The NDP victory in Manitoba is a clanging alarm bell for Canadian conservatives.
Across the country, conservative parties and leaders have been experimenting with extremism, edging as far to the right as they can get, testing the boundaries of support.
Article content
The assumption, backed by some polls, is that it works in today's disordered Canada.
Maybe not. Along comes Wab Kinew, Manitoba's new premier-designate; a First Nations man, a New Democrat, the admirable survivor of a troubled youth.
Article content
The contemptible Manitoba PCs tried to dog-whistle him to defeat with hints that he's sympathetic to crime because he's Indigenous.
The PCs even trumpeted their refusal to conduct a landfill search for the bodies of two murdered Indigenous women.
Kinew clobbered these Tories and their unpopular premier, Heather Stefanson. The New Democrats won more than 30 of 57 seats, making him the first Indigenous premier of a province (the territories have had several distinguished First Nations premiers).
The New Democrats focused on health-care solutions. Slow access, shortage of doctors and many other problems are as serious there as they are elsewhere in the country.
Second, and most impressive, is how Kinew handled the sneaky attempts to destroy him with his Indigenous heritage and past. (He had assaulted a taxi driver and refused a breath test as a young man.)
Kinew seems to have realized, as the PCs definitely did not, that Manitobans and many other Canadians love an honest, inspiring redemption story. That includes conservatives who obviously shifted their votes to the NDP.
Article content
Related Stories
Historic win for First Nations premier in Manitoba as NDP to form majority government

Ottawa commits more money to studying Winnipeg landfill search for women's remains
On election night, Kinew directed his comments at First Nations youth.
"I was given a second chance in life," he said. "And I would like to think that I've made good on that opportunity. And you can do the same.
"My life became immeasurably better when I stopped making excuses and I started looking for a reason. I found that reason in our family. I found that reason in our community. And I found that reason in our province and country."
But, he added, "it has to be you who makes the decision."
Who could fail to see the nobility in that? Certainly not those conservatives who, like Alberta Premier Danielle Smith, believe in both addiction recovery and personal responsibility.
Her own chief of staff, Marshall Smith, recovered from addictions after a hard youth on the Vancouver streets.
Kinew seems to have tapped positively into the three great social concerns of our era — failing health care, growing crime and the national tragedy of addictions.
Article content
And he did it effortlessly, by being honest. That's the mark of a real political leader.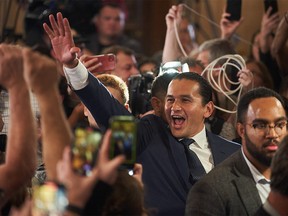 Kinew has also upended the partisan balance in Western Canada. The count now is two New Democratic governments (B.C. and Manitoba) vs. two conservative (Alberta and Saskatchewan).
On May 29, of course, Alberta nearly added another western province to NDP ranks. The loss was shattering after two years of running in front, but Rachel Notley's party is the largest Opposition in provincial history. They show no inclination to let the UCP get away with anything.
Notley said Wednesday that health care carried the day for Kinew and the Manitoba NDP.
"You saw a clear, authentic offer to the people of Manitoba around a commitment to improve and protect public health care. And you saw the people of Manitoba choose that over the politics of division.
"And certainly in Alberta we've seen our government try to distract from the ongoing train wreck which is our public health-care system. Every time they touch it, it gets worse. And we've seen them try to distract by playing a whole bunch of divisive games they've imported from the U.S."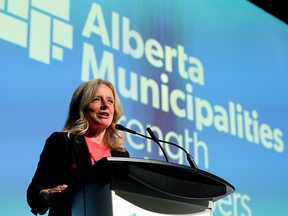 The Manitoba PCs were clearly politically bankrupt after eight years in power. They deserved to go no matter how they dealt with their NDP challenger.
But they tried to drag Kinew into the mud along with them. Their failure is a bright sign for national politics.
Fanatics of both right and left should take notice.
Don Braid's column appears regularly in the Herald
X: @DonBraid