Dedicated volunteers honoured for countless hours of work in making their communities better.
Reviews and recommendations are unbiased and products are independently selected. Postmedia may earn an affiliate commission from purchases made through links on this page.
Article content
At a special tribute Volunteer Awards event held recently in Banff, the Building Industry and Land Development Alberta Association inducted the co-founders of Rohit Group of Companies, Krishna and Radhe Gupta, into the Volunteer Hall of Fame for their philanthropic endeavours and their unwavering and long-standing innovation and dedication to making the communities in which they build, better places to live.
Article content
The Volunteer Awards evening was one part of a series of celebrations honouring the best-of-the-best in Alberta's homebuilding industry during BILD Alberta's Beyond the BILD Conference, held Sept. 14 to 17 in Banff.
Article content
"We have our housing awards on the Saturday night, but we think that it is equally important to have a night to recognize those industry volunteers and those leaders of industry that are giving back to their communities," says Scott Fash, executive director of BILD Alberta, adding that most builders and developers are quite quiet about publicizing their good works initiatives.
"What Krishne and Radhe have built with Rohit and what they have given back to the community, well, it's a tremendous story," he says.
The couple founded Rohit Group of Companies in 1986, as a small boutique builder in Edmonton. Since then, the company has grown exponentially under the duo's leadership­, spring boarding from a one-off home design and build in the early 1980s into a large production multi-family and single-family, family builder with offshoots in development, commercial real estate and rental projects.  Rohit operates in Edmonton, Calgary, Saskatoon and Ottawa.
Article content
Radhe refers to himself and Krishna as "a team" each having their own strengths; he is the financial guru, while Krishna is the "crazy glue that holds it all together," as well as the company's designer. She holds her Master Builder designation and also spearheads the company's giving back initiatives.
Rohit Group of Companies has achieved several accolades over the years — it has been recognized as one of Canada's Top Small and Medium Employers, has received Ernst and Young's Entrepreneur of the Year Award in Real Estate and Construction, Prairies Region and was inducted into the Junior Achievement of Northern Alberta's Business Hall of Fame.
With Krishna at the philanthropic helm, the company's community stewardship is unmatched.
"The seeds of giving back were planted by my father, from Day 1," recalls Krishna. "He was also in the homebuilding industry, but in India."
"From the outset, I've believed in the power of courage — the courage to take risks, to embrace innovation, and to envision spaces that go beyond the ordinary. This award reminds me that stepping outside of our comfort zone can yield extraordinary results, and I am grateful for the opportunities that this industry provided to do just that," she says.
Article content
She notes that she is a big supporter of women, and of organizations that support both mental health and those experiencing domestic violence. She's also a firm believer in higher education. "If it wasn't for education, I wouldn't be in this position," she says, noting that she and Radhe are bringing their daughter, Noopur Parmar, and daughter-in-law, Neelan Gupta, onboard to join the corporate philanthropy team. Their son, Rohit, the company's namesake and president, has been involved with the company since 2002.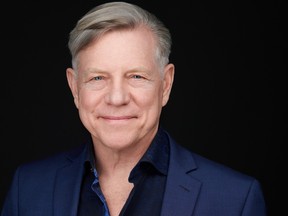 Also receiving volunteer awards during the BILD Alberta event were Steve Auty of Larimar Holdings and Steve Bontje of Laebon Developments.
Garnering the Exceptional Service Award, Steve Auty is the volunteer executive director and president of BILD Wood Buffalo. He's passionate about Fort McMurray, Alberta and the homebuilding industry. He's strengthened the industry's brand and established relationships at both a local and provincial level.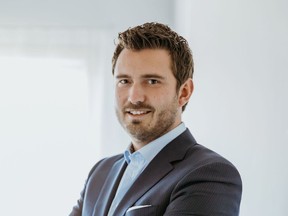 Steve Bontje was awarded the Industry Leader Award, which recognizes individuals who have advanced the industry and strengthened the BILD Alberta association. Based in Red Deer, Bontje is passionate about homebuilding — he owns Laebon Developments, an award-winning homebuilding and development company, and is a long-standing champion of the industry. He was instrumental in facilitating the provincial association's amalgamation in 2017 and is currently the chair of BILD Central Alberta Developer Council and is actively involved with BILD Alberta's industry advisory committee.
BILD Alberta is the unified voice for Alberta's land development, home building and renovation industry. BILD Alberta represents over 1,300 industry members from eight constituent associations.