Reviews and recommendations are unbiased and products are independently selected. Postmedia may earn an affiliate commission from purchases made through links on this page.
Article content
The Wordfest Imaginairium will take place Oct. 11 to 15 at will feature more than 50 writers of various genres, including stars such as Mary L. Trump, Patrick deWitt, Anne Berest, Liz Nugent and Heather O'Neill.
Festival programming has always leaned towards unique events rather than typical author readings, including some unique pairings of writers and theme nights. If you are feeling a little lost with the plethora of options available, here are some of our recommendations.
Article content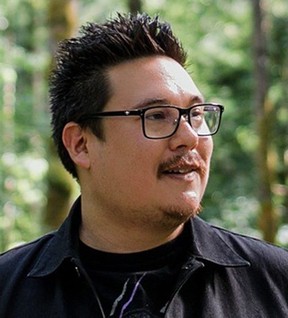 What: What a Pair! Jordan Abel and Joshua Whitehead
When: Oct. 13, 5 p.m.
Where: Memorial Park Library, second floor
Both Vancouver's Jordan Abel and Calgary's Johsua Whitehead are academics who have explored their Indigenous roots in non-fiction and fiction. Both have reputations for experimentation and challenging norms. Whitehead, an associated professor in the English department at the University of Calgary, became a literary star after his debut novel, Jonny Appleseed, was a hit with critics, was longlisted for the Giller and won CBC's Canada Reads. He responded to the sudden attention with a series of essays, originally meant as a personal exercise to process his new position in CanLit circles. That became his first book of non-fiction, the fascinating collection Making Love with the Land. Poet Jordan Abel explored his Indigenous identity with his memoir NISHGA. The Nisga'a writer recently released Empty Spaces, a reimagining of James Fenimore Cooper's The Last of the Mohicans.
What: Leacockians!!!!
When: Oct. 13, 9 p.m.
Where: Memorial Park Library
Article content
Named after beloved comedic writer Stephen Leacock and the prestigious medal for humour that is named after him, this event will bring in four nominees or winners of the award to discuss humour and satire. It will be hosted by American stand-up comedian and author Dave Hill, who will also be at Wordfest with his new book about his love of hockey called The Awesome Game. Panelists include local writers Will Ferguson and Ali Bryan as well as Terry Fallis and Amy Jones. We've been told Wordfest's in-house Libations Bar will be open to further juice up the festivities.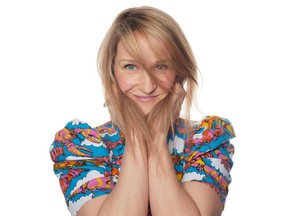 What: The O'Neill Reads Talk Show
When: Oct. 15, 7 p.m.
Where: DJD Dance Centre
Returning this year after becoming a "surprise hit" at last year's festival, this event features acclaimed author Heather O'Neill and her daughter Arizona O'Neill, a multidisciplinary artist known for her illustration work and directing music videos. They will chat with guests that include graphic novelist Johnnie Christmas, Calgary-raised illustrator and cartoonist Jillian Tamaki and novelist Catherine Hernandez. Music will be provided by Patrick Watson.